Contemporary American Impressionist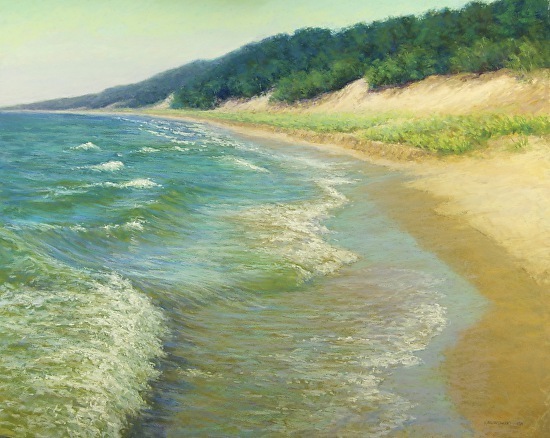 Fresh off the Easel
"A Lake Michigan Day", pastel, 30x24 SOLD

---
Upcoming Summer Event
August 9
Charlevoix Waterfront Art Fair - Booth #37
10% off for newsletter subscribers and collectors during the summer shows.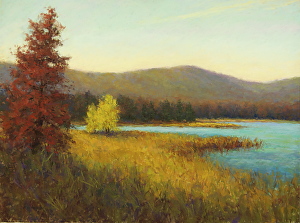 "Autumn Unfolding", pastel, 18x24, $1600, custom dark brown/gold frame
---
Sign up for the monthly newsletter! Every month, starting in August, there will be a specially priced plein air painting. Be the first to call me and it is yours! (616)446-1308.
---
Click here to see the recent "Informed Collector" Review!!!
"Representational landscapes from Kalinowski's native Michigan are bursting with amazing, intuitive harmonies. The relationship of elements is beautiful to behold."Thank you Fine Art Studio Online!
---
MAGAZINE COVER!
On the cover of the
Manitou Magazine,
published in Leelanau County.The original oil is available at Treeline Gallery in Sutton's Bay, MI.
---
RECENT AWARDS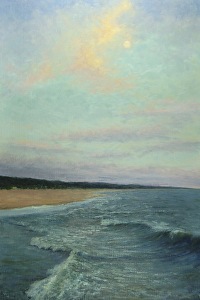 "Beneath the August Moon" received an award at the Grand Rapids Festival of the Arts Exhibit at the UICA. On exhibit, May 30 - August 17, 2014.
---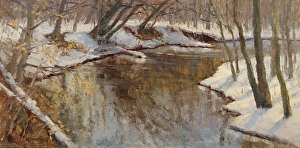 "River Banks-Spring Thaw" received a purchase award at the Muskegon Regional Exhibit! On exhibit through August 20, 2014.
While in Muskegon, check out "Art in Our City" Invitational Exhibit, June 1 - August 31, 2014 at the Frauenthal Center, Bettye Clark Cannon Gallery.
On exhibit there is "Dunes-Evening Approach", oil, 24x30.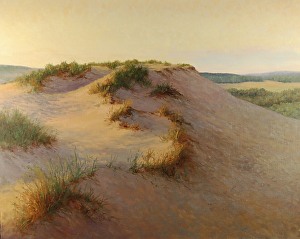 ---
To see new blog posts, click on the blog link on the main menu.
To see past blog posts see : http://www.anartistsmark.blogspot.com
Copyright 2010, Kathleen Kalinowski
All images on this site are copyrighted and are not for use without the written consent of Kathleen Kalinowski.