Contemporary American Impressionist
Featured work at the upcoming "Resonance" exhibit at Uptown Gallery in Grand Haven, MI. Opening reception is Oct. 3, 5-8pm.
"Evening Drama", pastel, 30x24, $2300
ARTPRIZE 2014
My painting "Sleeping Bear" will be at the Women's City Club during Artprize 2014.
SEPTEMBER 24 - OCTOBER 11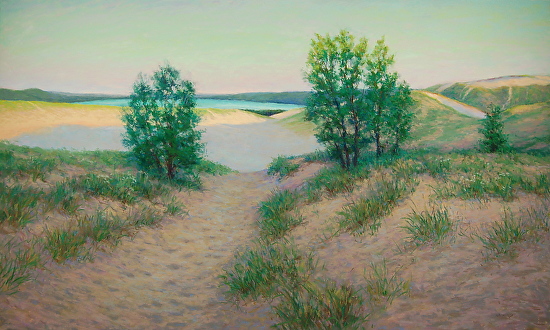 pastel, 24x40 image

---
"Color and Light"
A solo exhibition of over 40 oils and pastels at the Dominican Center Marywood Gallery
2025 Fulton St. NE, Grand Rapids, MI
September 5 - October 31, 2014
Artist Reception is Sunday, October 12, 12-4
---
Sign up for the monthly newsletter! Every month, starting in August, there will be a specially priced plein air painting. Be the first to call me and it is yours! (616)446-1308.
Congratulations to Kay W. She now owns the painting "Sunfish Lake" featured in the September newsletter.
---
MAGAZINE COVER!

On the cover of the Manitou Magazine, published in Leelanau County.The original oil is available at Treeline Gallery in Sutton's Bay, MI.

---
RECENT AWARDS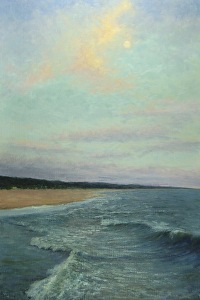 "Beneath the August Moon", oil, 30x20, received an award at the Grand Rapids Festival of the Arts Exhibit at the UICA.
This painting will be on exhibit at the "Resonance" exhibit at Gallery Uptown in Grand Haven, MI through the month of October.
---
Copyright 2010, Kathleen Kalinowski
All images on this site are copyrighted and are not for use without the written consent of Kathleen Kalinowski.