Contemporary American Impressionist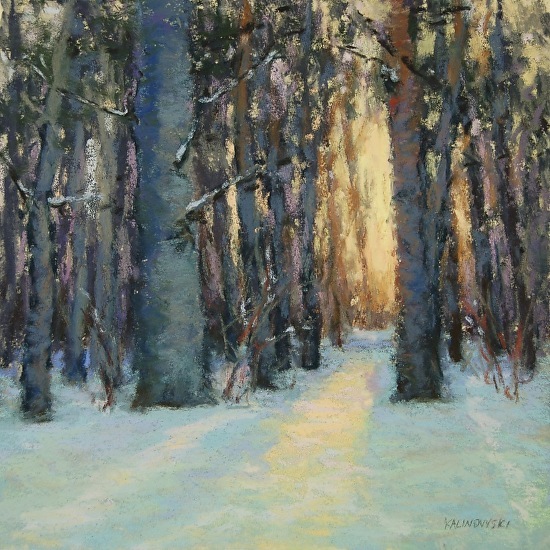 FRESH OFF THE EASEL!
"Breaking Dawn", pastel, 6x6, $250.
---
Fields unbreaking, on
a brisk winter dawn
happy and golden.
MK
---
Sign up for the monthly newsletter! Every month, starting in August, there will be a specially priced plein air painting. Be the first to contact me by e-mail and it is yours.
The November painting is still available! See the November newsletter and sign up!
---
Copyright 2010, Kathleen Kalinowski
All images on this site are copyrighted and are not for use without the written consent of Kathleen Kalinowski.